When Should You Consider Hiring a Consultant?
| | |
| --- | --- |
| By Fallon Consultants | On October 1st, 2014 |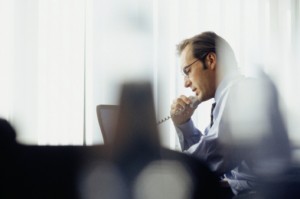 Despite your best efforts, your SAP implementation is running behind schedule. Or maybe you're having trouble getting your Salesforce CRM system running smoothly and need some expert assistance. Could it be time to call in outside help from a qualified consultant or systems integrator?
There are a lot of reasons why your project might benefit from a consultant:
You don't have in-house knowledge of the system.
If your in-house experts don't know how to implement or work with your chosen system, try bringing in a consultant with expertise in that particular application. They can help you get it up and running, integrate it with your business processes, and train staff to use it.
Your staff can't solve the system's issues.
There are plenty of reasons your internal staff might not be able to solve your system's particular problems. For instance, they might be too close to the problem. An outside expert can provide fresh perspective and offer a solution.
Your systems can't keep up with your business.
Your business is growing, but your systems — CRM, analytics, financial, and others — aren't. To keep focus on growing your business, you need an expert who can implement the technologies that will support your business strategy.
Your application needs to be customized.
Maybe your application works, but you have specific requirements for it. A systems integrator or consultant that has extensive experience with the app can make sure the system meets your specifications.
You need to supplement your staff.
Your staff is capable, but overburdened. You need some extra help to get your project done. A consultant or system integrator's services could augment overburdened in-house resources and get your project back on track.
Once you're sure you need a consultant or systems integrator, it's important that you hire the right one for your project. Make sure to ask the right questions when evaluating your options. Here are some good ones to start with:
What are the company's certifications and other credentials?
What references (such as client success stories and testimonials) can the firm provide to show its track record?
Does the firm represent any software or hardware vendors as a reseller? (This could influence the consultant's recommendation of a solution.)
What experience does the firm have with the type of project your company needs help with?
Will the firm provide training?
Don't let your projects fall any further behind! Finding the right consultant can take the pressure off of your staff in implementing complex systems. Fallon Consultants' experts provide the knowledgeable help you need to get your project back on track. Contact us at [email protected] or 845-624-3504.